Inhale Films
WEB DESIGN | BRANDING | UI DESIGN | WEB DEVELOPMENT
Made from parts that come together to form a whole, Inhale logo represents how in film production different cuts and takes are put together to form a masterpiece.
Home page
The main goal was to create a website with "cinematic" experience in UI, however, we had to be really careful with heavy animations that could slow down the loading time and ruin UX. We had to come up with a clean and minimal design to minimize the distraction from the content and at the same time amplify cinematic feel with the interactive solutions.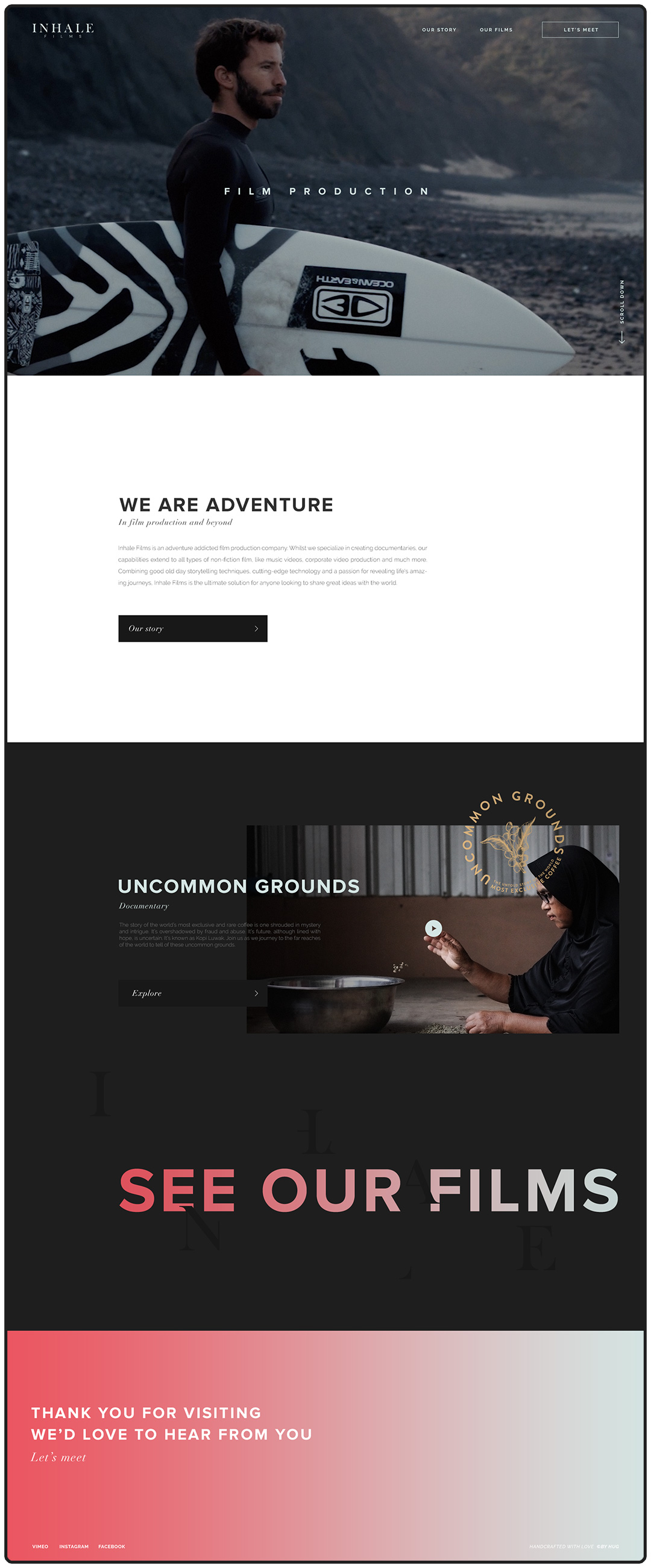 Project page
Project page with the film overview, behind the scene photos and key roles. At the bottom of the page is a customizable CTA section for purchasing the film, leading to contact, etc.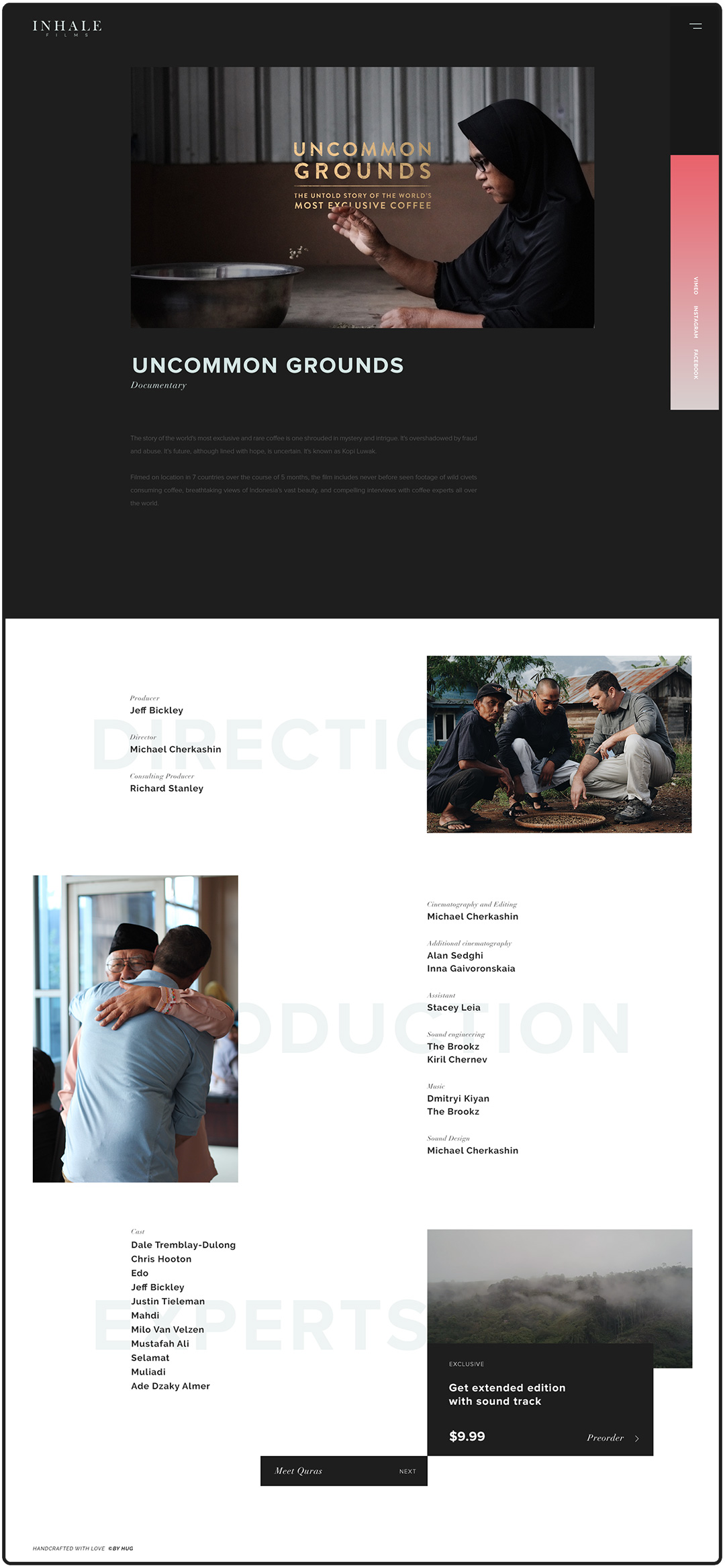 Internal pages
The idea was to make the navigation as simple as possible so everyone understands how to navigate it. On some pages, we have a fixed navigation bar; on others, we made a burger icon with a full-screen navigation menu that enables access to pretty much all the pages on the website.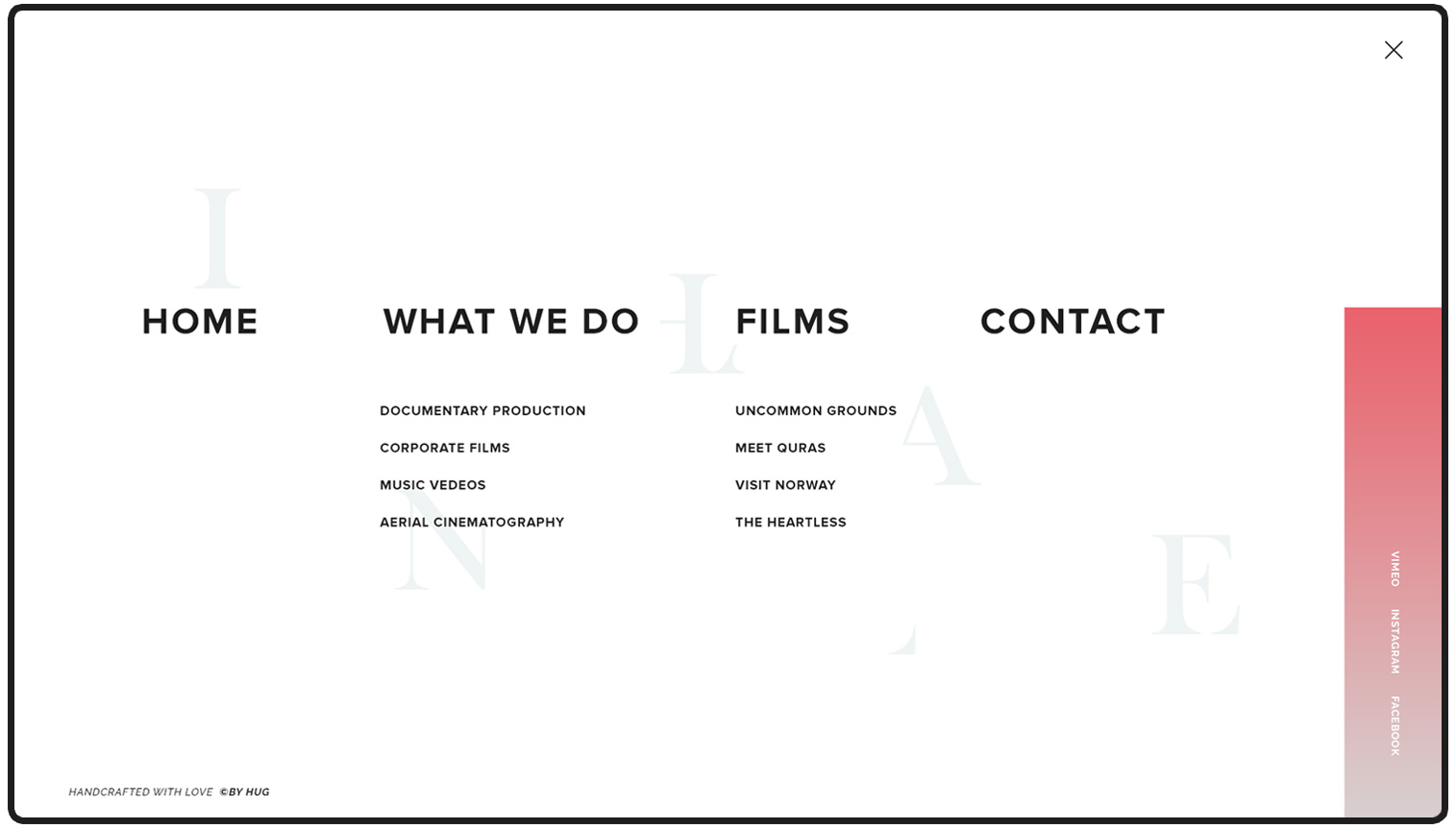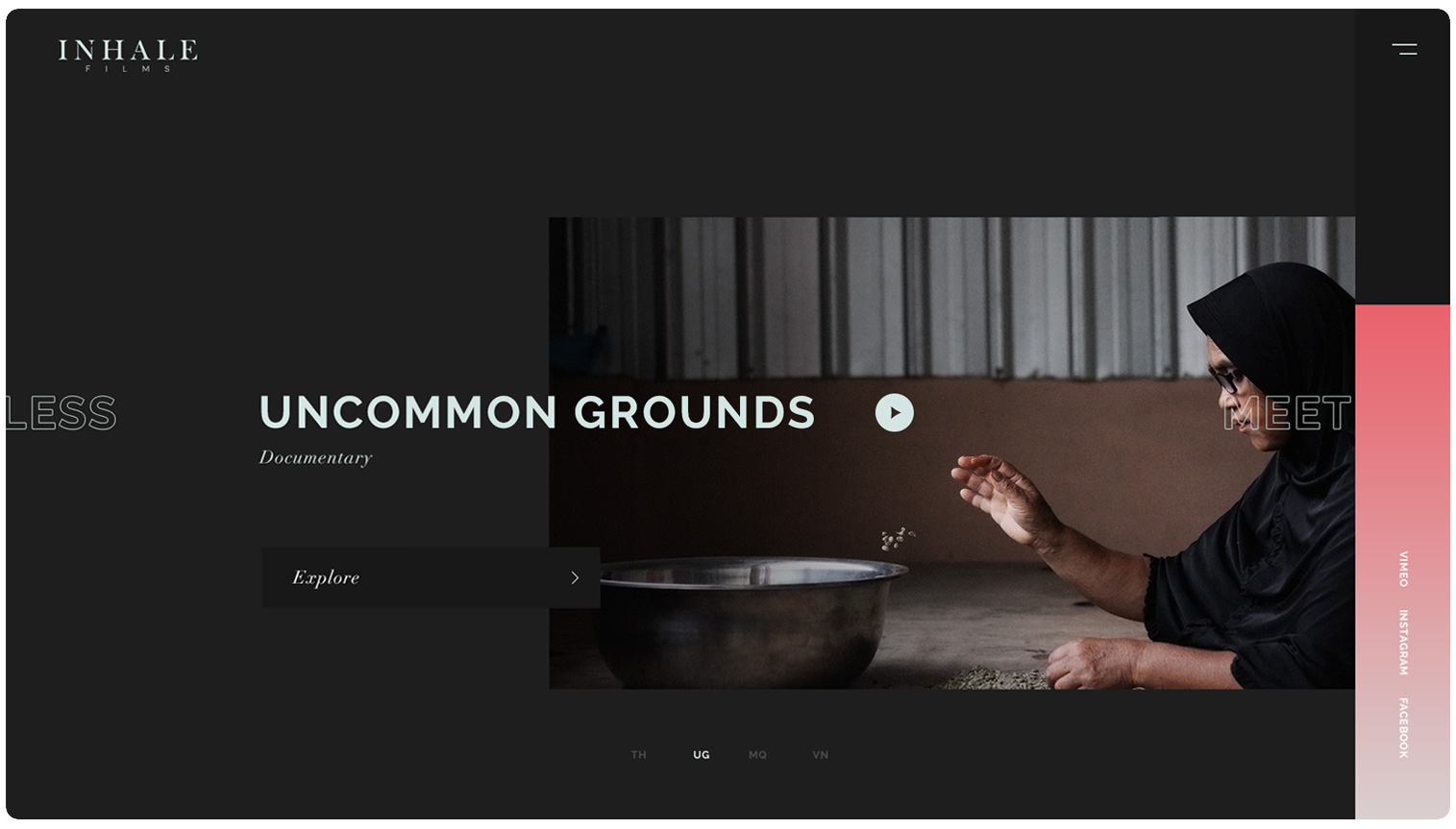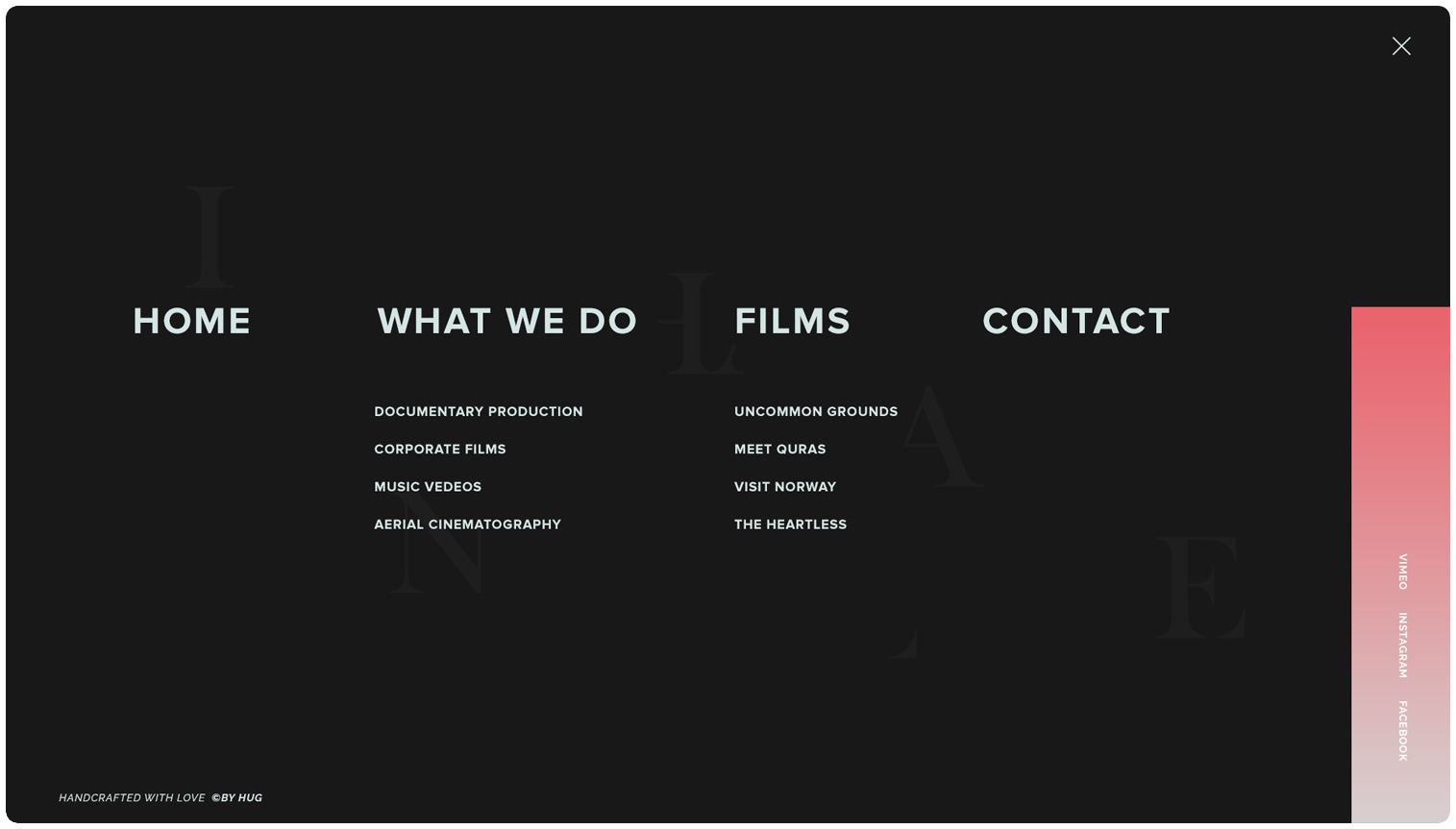 Mobile version
More than half of visitors browse websites from mobile devices, we accepted the challenge and designed a website with a consistent experience regardless of the screen size and resolution. Full-size navigation makes it easy to access any part of the site and seamless transitions give users wholistic experience.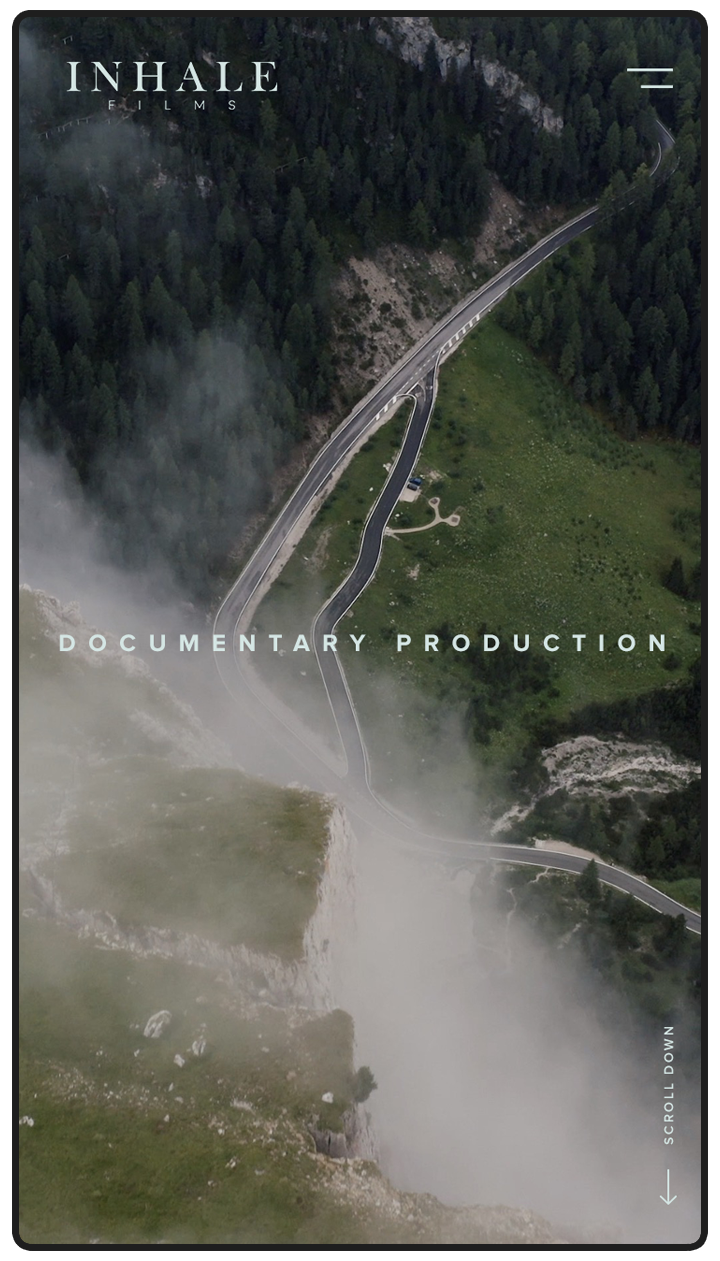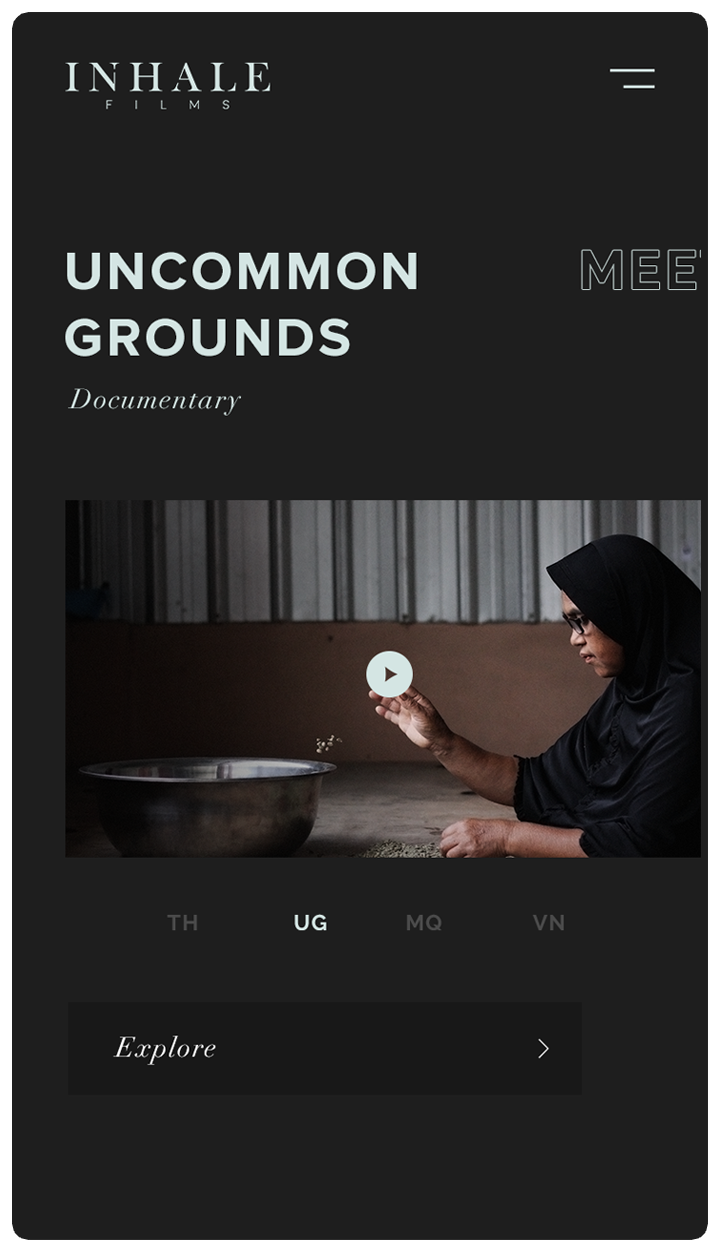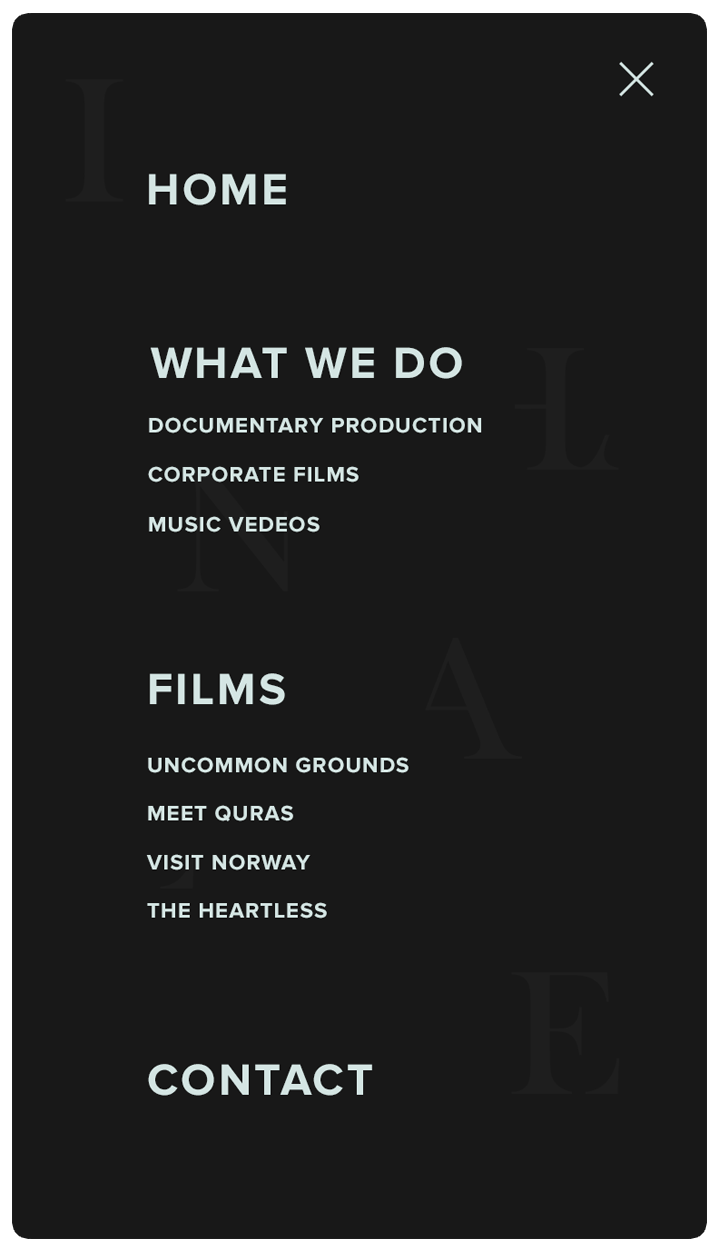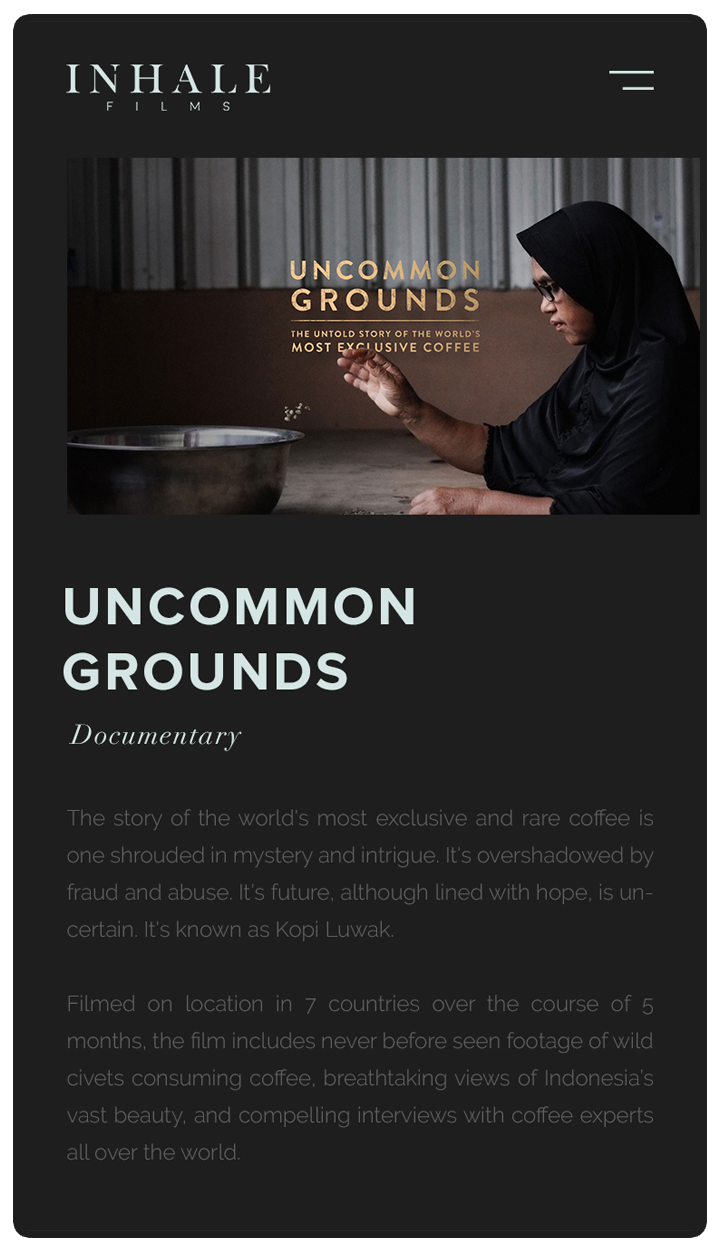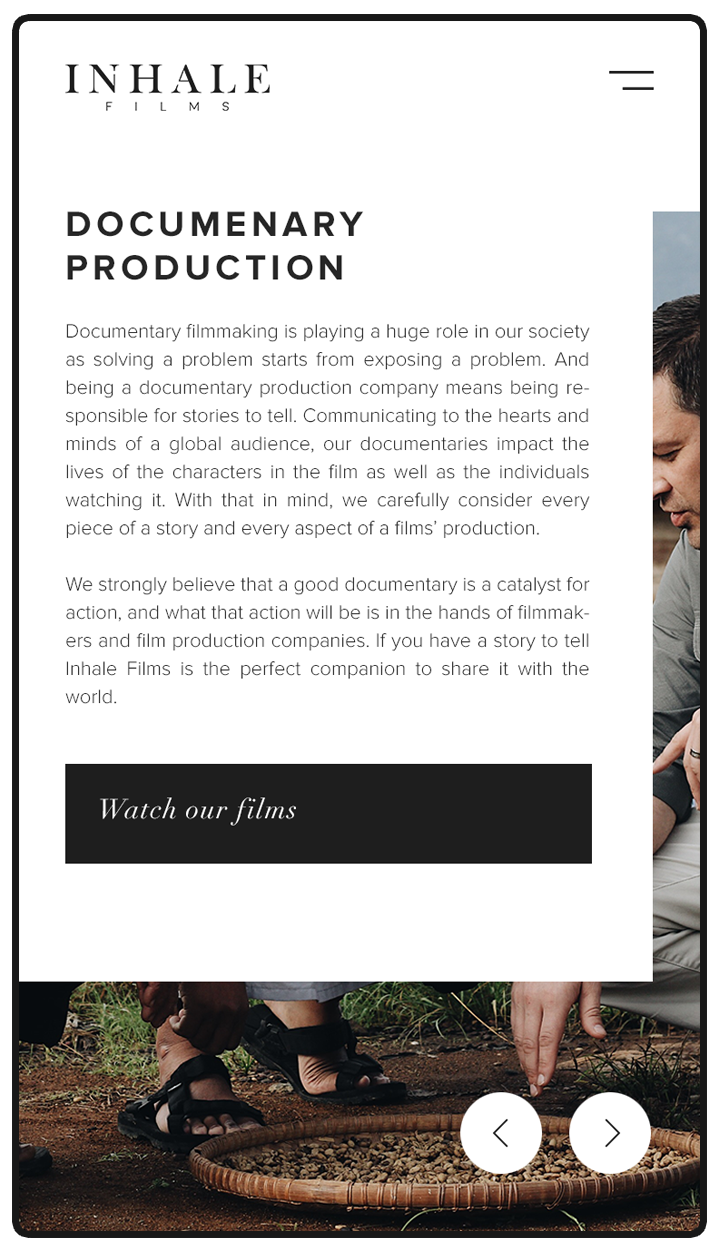 The design of the site is clean and up to the point to minimize the distraction from the content while amplifying the cinematic feel with the interaction solutions.
Inhale films